E-Mart
An ecommerce website with single vendor and single category
One-Stop Shop for clothes Products Online

Platform
Website

Timeline
5-6 Months

Industry
Ecommerce

Integration
Paypal, Stripe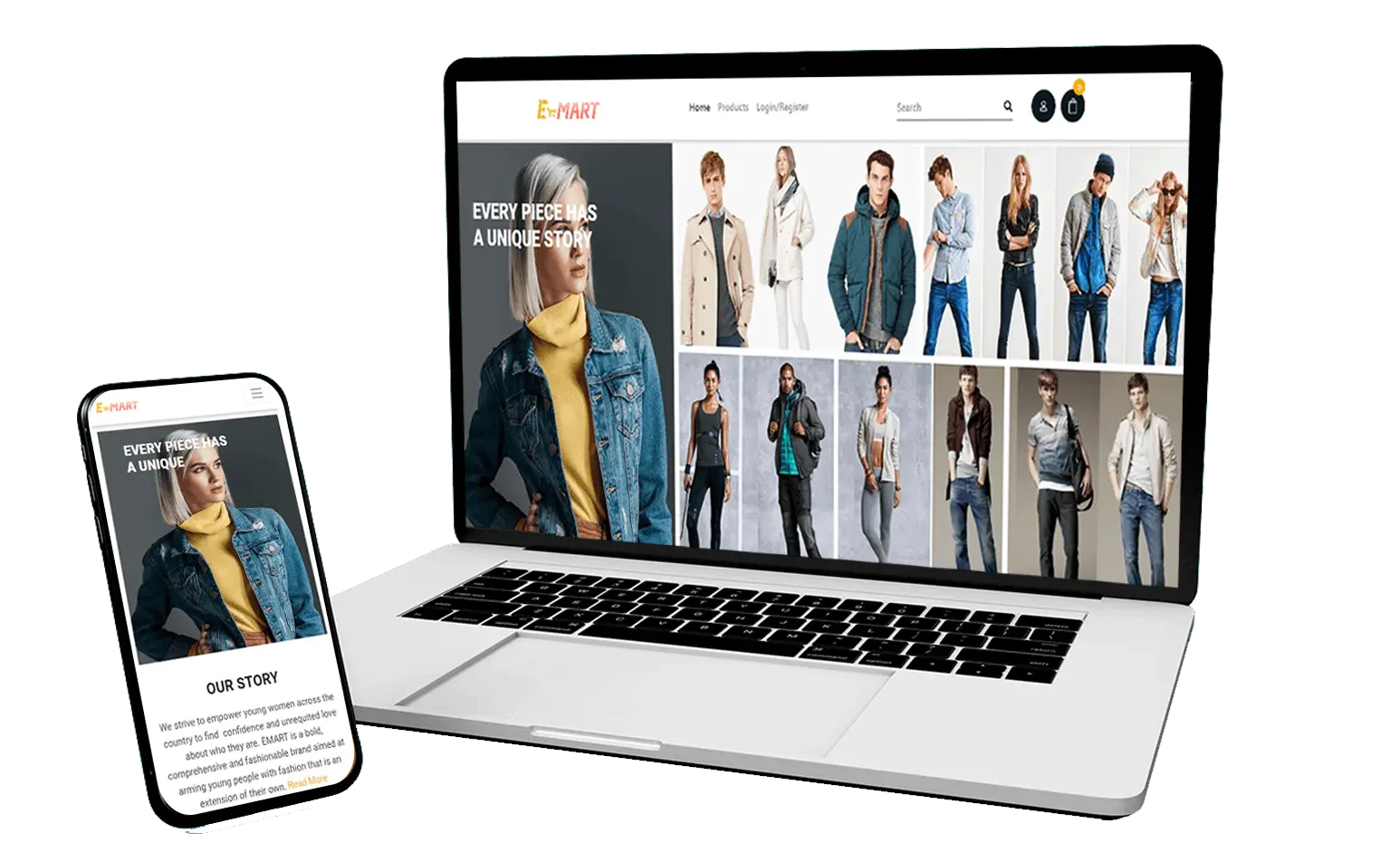 Overview
E-Mart is an ecommerce website that offers the most recent fashion trends for men, women, and children. The major goal of this website is to ensure that users can see, buy, and share products on social media in simple steps.
Features
User-friendly interface for easy navigation
Responsive design for mobile and desktop devices
Secure login and registration process
Clear and detailed product descriptions, including size charts and images from multiple angles
Search bar to easily find specific products
Filter options to sort products by price, color, size, etc.
Shopping cart and checkout process
Integration with Paypal and Stripe payment gateway
Order tracking and delivery updates using ShipRocket
Option to share products on social media platforms
Wishlist for saving products for future purchase
Review and rating system for customer feedback
Customer support and FAQs page
Option to subscribe to newsletter for exclusive offers and updates
Integration with analytics tools to track website performance and customer behavior.
We run all kinds of IT services that vow your
success